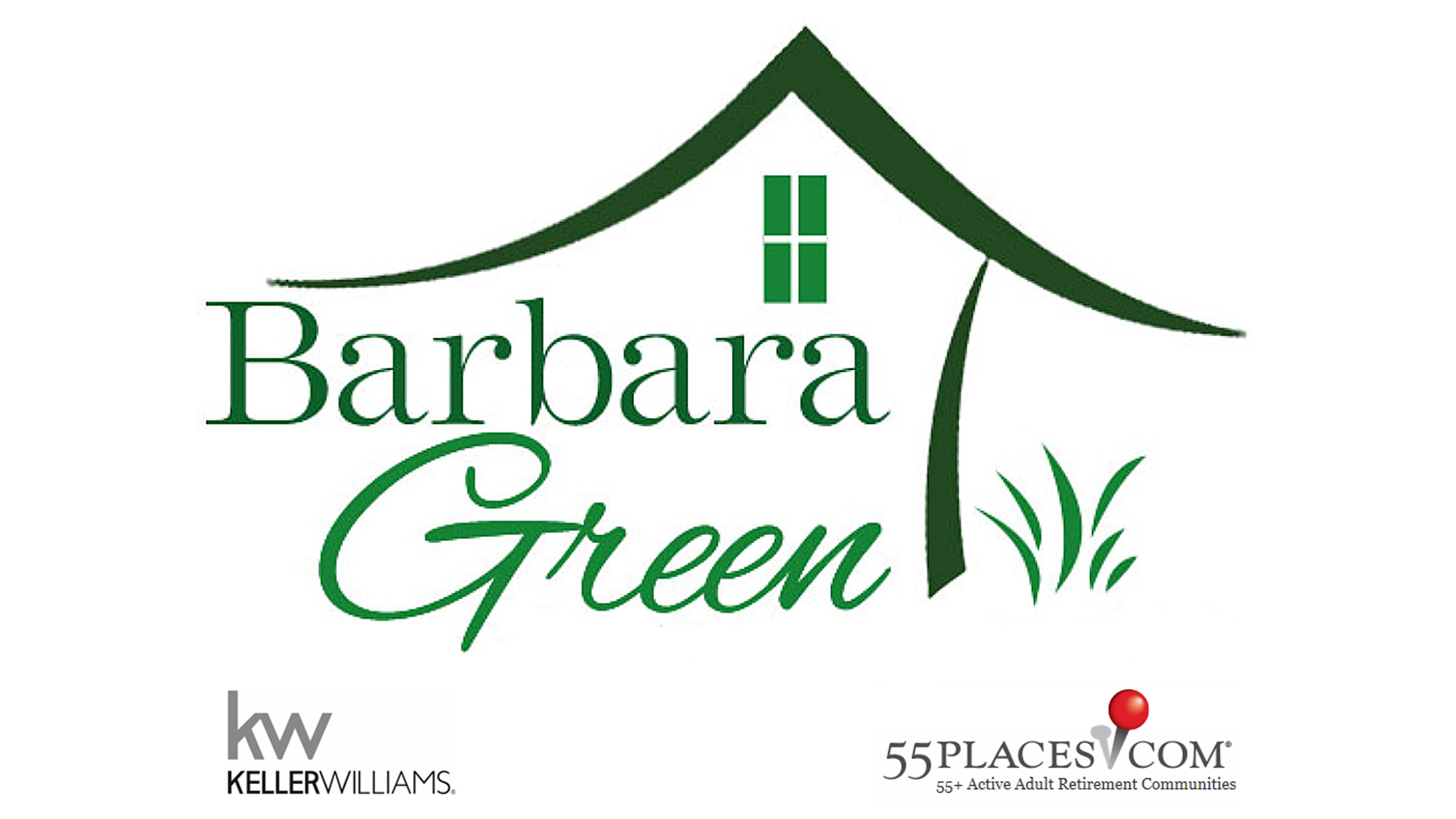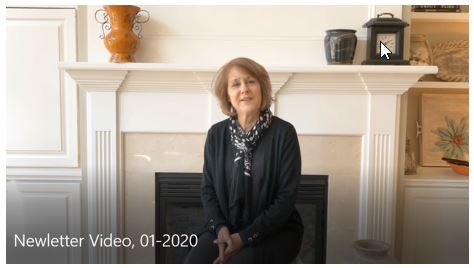 Click photo above to play

Hello everyone!
Happy New Year! In our January newsletter we will be featuring the Courtyard Style Homes in the Raleigh area by Epcon Communities. We will also look at the national real estate numbers and where the experts think the market will go this year. Finally, we will look at some fun things to do in the area in the next several weeks which will help out when you are planning a trip here soon! An important thing to remember is if you are planning to move in 2020, we need to get started now! Build times have extended to 7-9 months if you are considering new construction. Also, resales tend to go quickly so it's important to have scoped out your favorite communities so I can keep a watch out for you when the right home comes along!
I look forward to working with you!
Barbara Green
919-522-0880
Website Cary-NC.com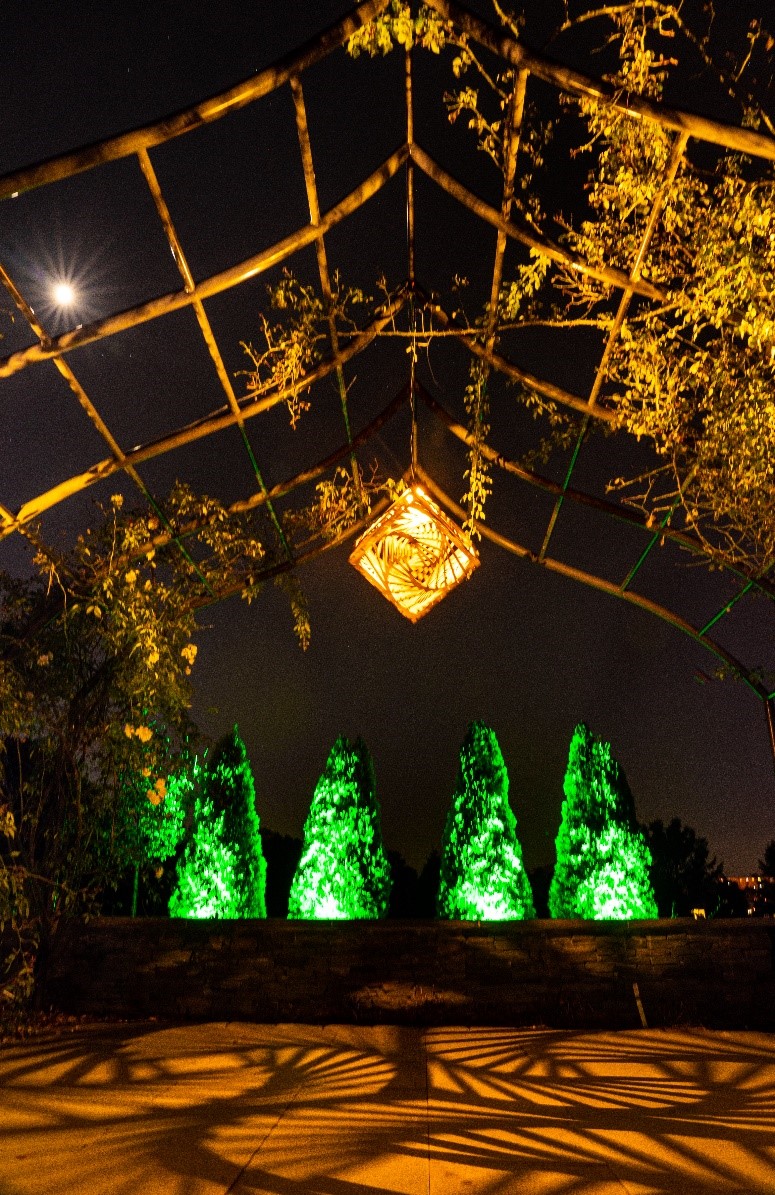 The NC Arboretum has acres of trees and plants for patrons and photographers to enjoy during several full moon (and during the day) walks each year.
FEATURED NEIGHBORHOOD – Courtyard Homes by Epcon Communities
One of my favorite series of floor plans are the courtyard homes by Epcon Communities. Each home has its own courtyard created by three walls of the home and the 4th wall is some type of fence or visual block. The courtyard is a wonderful place enjoy being outside, yet is private, so you can enjoy morning coffee or entertaining friends. Because the home borders the courtyard on three sides, it becomes the center piece of the house and bathes the adjoining rooms in light. You need to experience it to really appreciate what a great concept it is!
You can see in the following Portico floorplan the private courtyard provides a visual center piece and light to the living room, kitchen, dining room, owner's suite, and the optional sitting room. Very often owners with have nice gardens, statues, small fountains, and attractive porch furniture so their courtyard is very inviting.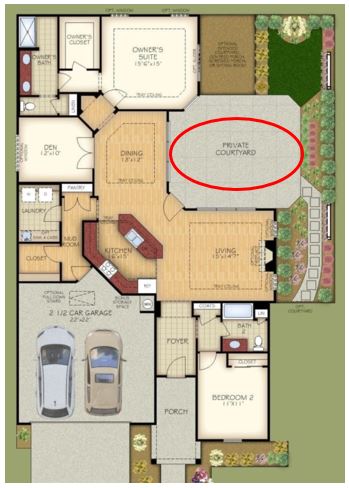 When it comes to Active Adult communities, my clients have different tastes. Some want a very large (>1,000 homes) community with a large clubhouse and extensive amenities where they will do most of their socializing. Others like a more intimate neighborhood of say 50 to 200 homes where they get to know most of their neighbors. Sometimes they socialize at the community clubhouse, but often they socialize in their homes. If the latter seems more like your taste, I think you will love the Courtyard series of homes by Epcon Communities!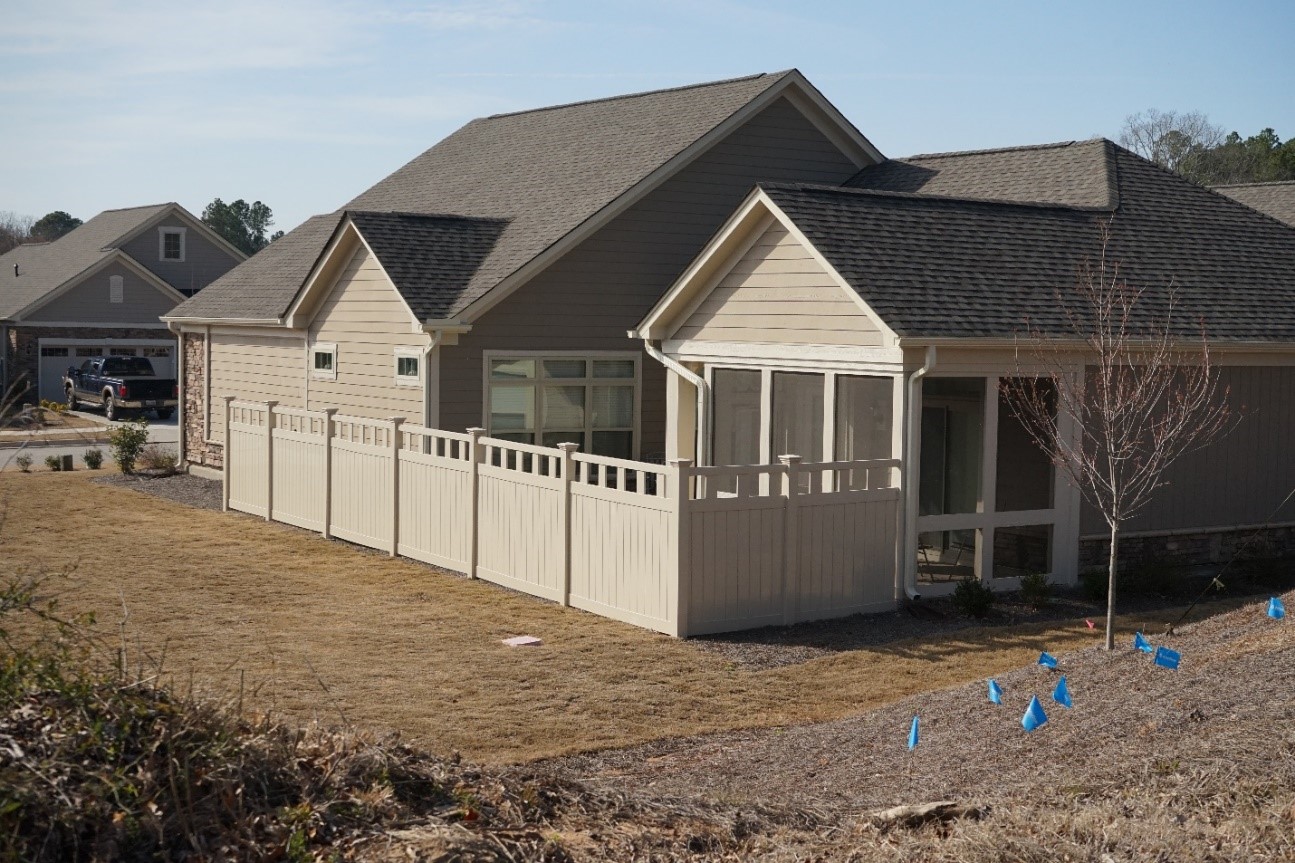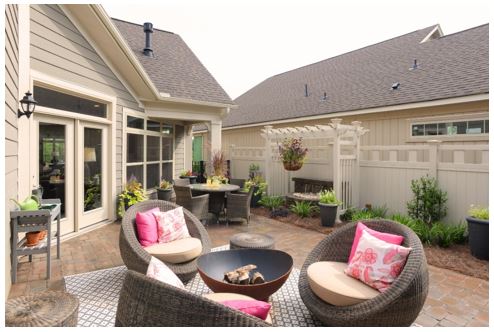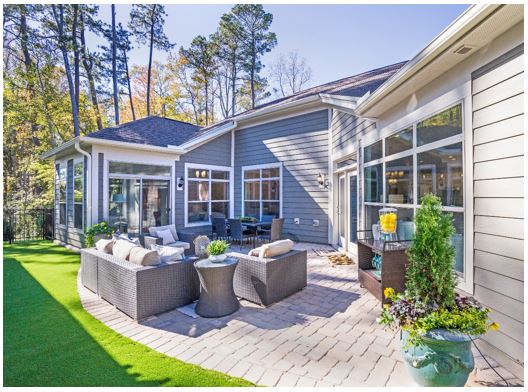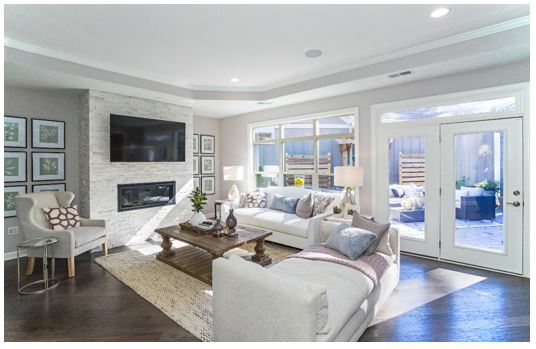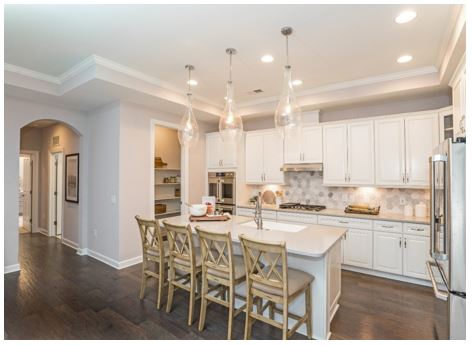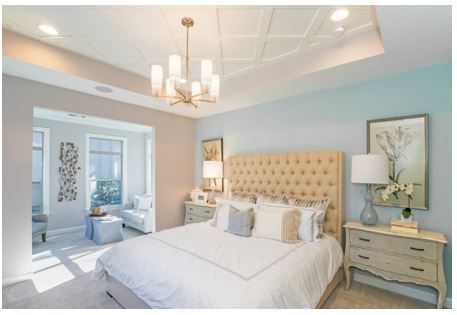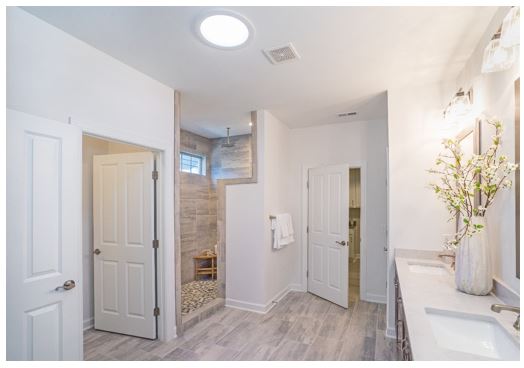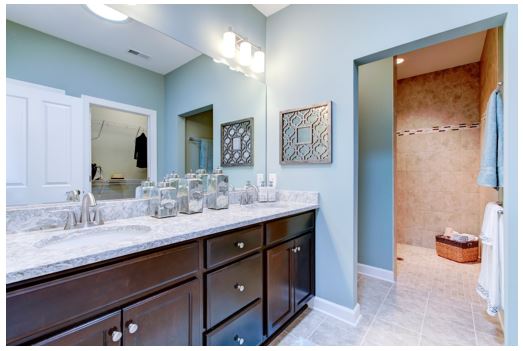 ​Although smaller than the super-size communities, Epcon clubhouses offer everything you need in a tasteful fashion including entertaining areas, fitness facilities, outdoor pools, and crafts areas.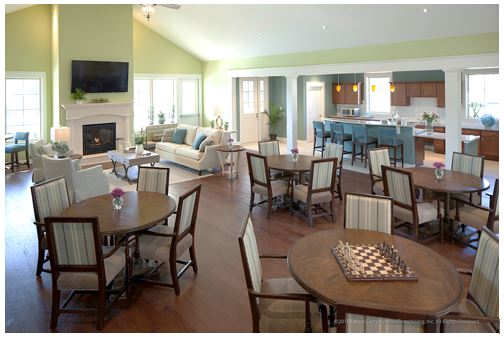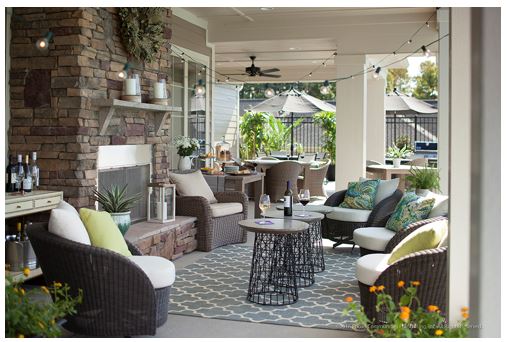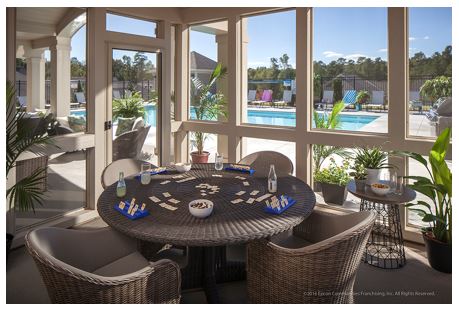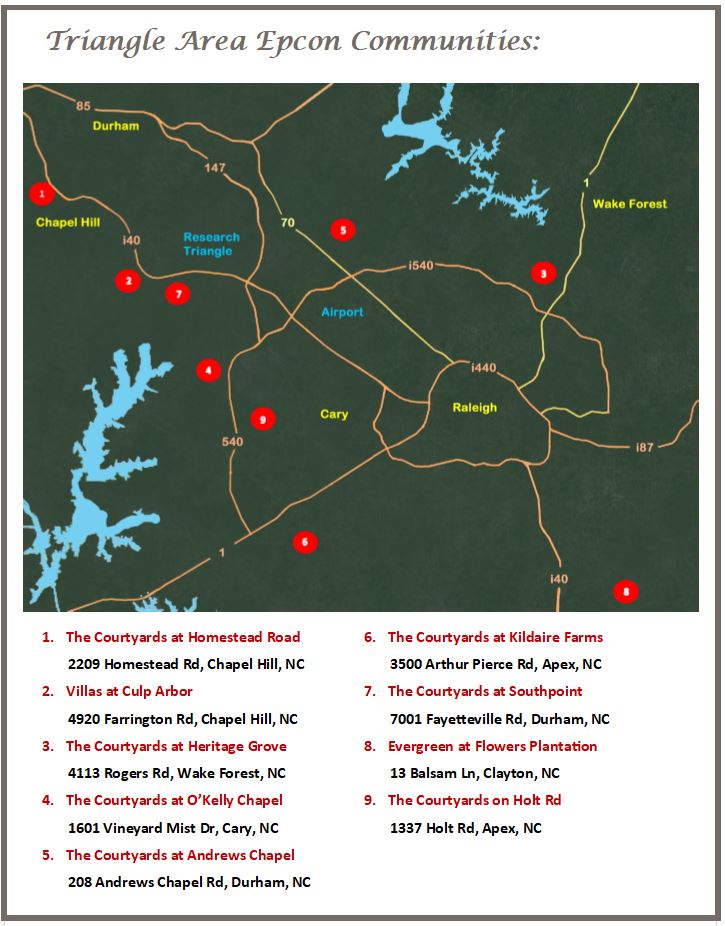 The nine different communities each have their own vibe due to the surrounding areas. For example, Andrews Chapel is in the heart of Brier Creek with easy access to Raleigh, Durham, and Chapel Hill and all the culture, restaurants, shopping and other services these cities have to offer. However, O'Kelly Chapel is on the West side of Cary and while it has a nice mall just 2 miles away, it is close to great outdoor recreation and open lands. So the community all comes down to your personal preference. Please give me a call if I can answer any questions about these communities or compare them to other communities in our area!
Barbara Green
919-522-0880
THE 2020 REAL ESTATE PROJECTIONS THAT MAY SURPRISE YOU:
​This will be an interesting year for residential real estate. With a presidential election taking place this fall and talk of a possible recession occurring before the end of the year, predicting what will happen in the 2020 U.S. housing market can be challenging. As a result, taking a look at the combined projections from the most trusted entities in the industry when it comes to mortgage rates, home sales, and home prices is incredibly valuable – and they may surprise you!
Mortgage Rates
​Projections from the experts at the National Association of Realtors (NAR), the Mortgage Bankers Association (MBA), Fannie Mae, and Freddie Mac all forecast mortgage rates remaining stable throughout 2020: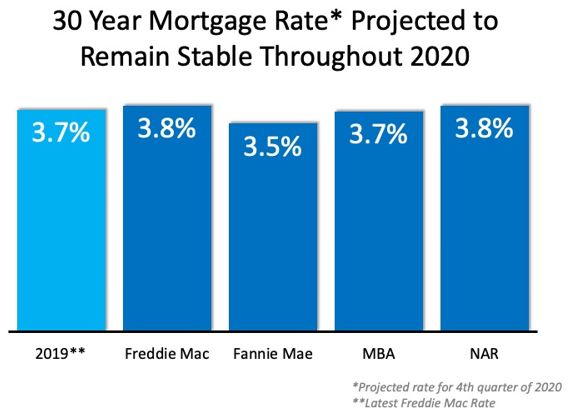 Since rates have remained under 5% for the last decade, we may not fully realize the opportunity we have right now.
Here are the average mortgage interest rates over the last several decades:
1970s: 8.86%
1980s: 12.70%
1990s: 8.12%
2000s: 6.29%
Home Sales
​Three of the four expert groups noted above also predict an increase in home sales in 2020, and the fourth sees the transaction number remaining stable: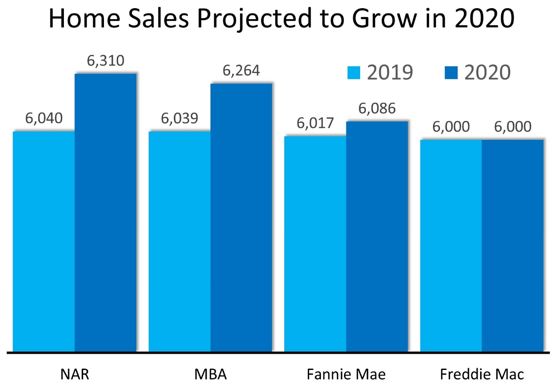 With mortgage rates remaining near all-time lows, demand should not be a challenge. The lack of available inventory, however, may moderate the increase in sales.
Home Prices
​Below are the projections from six different expert entities that look closely at home values: CoreLogic, Fannie Mae, Ivy Zelman's "Z Report", the National Association of Realtors (NAR), Freddie Mac, and the Mortgage Bankers Association (MBA).​
Each group has home values continuing to improve through 2020, with four of them seeing price appreciation increasing at a greater pace than it did in 2019.
​The Threat of a Recession ​Recedes

In early 2019, a large percentage of economists began predicting a recession may occur in 2020. In addition, a recent survey of potential home purchasers showed that over 50% agreed it would occur this year. The economy, however, remained strong in the fourth quarter, and that has caused many to rethink the possibility.
For example, Goldman Sachs, in their 2020 U.S. Outlook, explained:
"Markets sounded the recession alarm this year, and the average forecaster now sees a 33% chance of recession over the next year. In contrast, our new recession model suggests just a 20% probability. Despite the record age of the expansion, the usual late-cycle problems—inflationary overheating and financial imbalances—do not look threatening."
​
Bottom Line
It is a great time to sell your home because money goes farther for your buyers! It will also work to your advantage to purchase early this year and lock in first quarter list prices and capture low interest rates if you intend to finance!
Mortgage rates are projected to remain under 4%, causing sales to increase in 2020. With growing demand and a limited supply of inventory, prices will continue to appreciate, while the threat of a recession seems to be softening.

The Triangle area has a ​wide variety of restaurants, entertainment, and things to do. You name it from barbecue, to backpacking to preforming arts! ​Follow the​ links below for some ​of the best ​Triangle events in the coming weeks!

For more information see Visitraleigh.com or Durhamtheater.com/dpac/.
| | | |
| --- | --- | --- |
| DATE | LINK | DESCRIPTION |
| 2/11/2020 | Link | Celine Dion Courage World Tour |
| 2/11-2/16 | Link | Kinky Boots – Play |
| 2/21/2020 | Link | NHL Hockey – Carolina Hurricanes vs NY Rangers |
| 3/4/2020 | Link | Zac Brown Band – The Owl Tour |
| 3/14/2020 | Link | Raleigh St. Patrick's Day Parade |
| 3/19-3/22 | Link | Art in Bloom – NC Museum of Modern Art Floral Masterpieces |
| 4/18/2020 | Link | French Market & Seafood Festival |
| 4/24-4/25 | Link | Brewgaloo – 75+ breweries, 50 food trucks + live music |
| Any | Link | Death and Taxes – Ashley Christensen's Steak/Seafood Restaurant |
​Although we don't have the warm weather of spring yet, now is a great time to be looking at real estate in the Raleigh area, especially with the longer new construction times we are seeing. The early bird gets the worm!!! I can always be reached by phone/text/ email to schedule time to look at neighborhoods and homes or just learn more about what the area has to offer!
Barbara@Cary-NC.com
919-522-0880.